OK so Alex isn't going to be there.
We'll suffer through it, there will still be plenty to post.
Save the Vamps is the theme this year! Well, they'd better save Eric!
https://vine.co/v/hmghQ3MJi5n
Get your #SaveTheVamps bracelets from the friendly #TrueBlood street team at #SDCC. They won't bite... hard.
http://t.co/tNuTi5VEjJ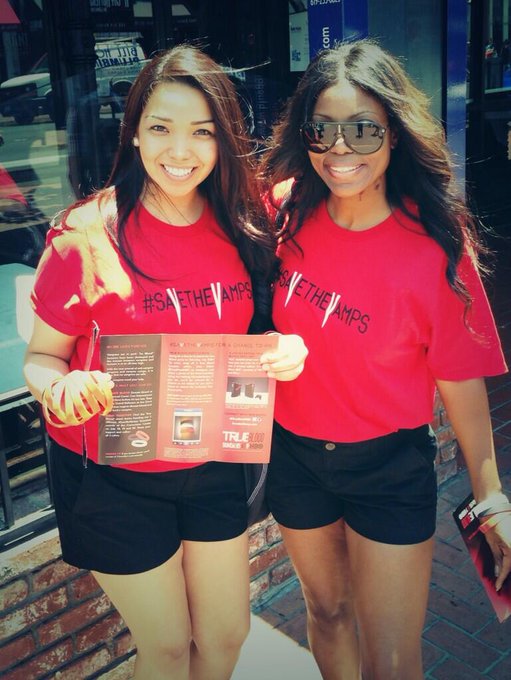 Okay #SDCC #Truebies. Can you band together and #SaveTheVamps? Instagram a picture of all 3 #trueblood bracelets (red, white, black) for a chance to win party tickets.